Why and where to look.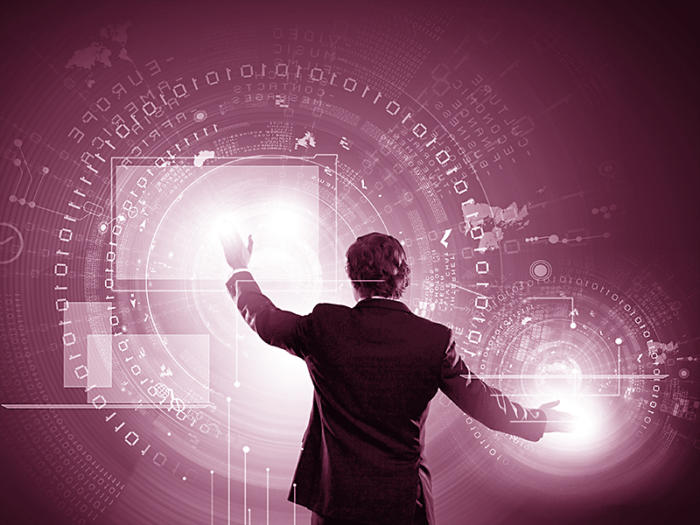 A big picture view is a holistic view that shows an organization's many related parts that interact to get some things done. A big picture view is critical for you to define a scope that can help translate strategy. It is also needed to eliminate the two bad extremes: "technology-injection" projects and "everything-on-it" projects.
Translate strategy
Strategies are devised to realize an organization's overall goals. How do strategies do that? In part, they do it through business-as-usual. They also do it through new initiatives that eventually produce an improved business. How do strategies realize goals through the latter (new initiatives)? The answer: by taking a part of the corporate strategy and turning it into an architecture that demonstrates potential to generate targeted outcomes. That's strategy translation. And how does strategy translation work? The answer: by starting with a big picture view.
The reverse is also true. Implementing a proposed idea without first seeing and working on the big picture means strategic outcomes uncertainty.
Avoid "technology-injection" projects
In traditional projects, almost all activities were focused within the boundaries of a proposed piece of technology. Projects began by accepting such boundaries, without validating the strategic potential of what's contained within those boundaries.
This approach did generate some business outcomes. However, the outcomes often were generic and normally expected from "automation" or from the functional category to which the technology belonged. These outcomes were not strategic.
Avoid "everything on it" projects
The simpler a project's scope, the higher the chances of completing it successfully – from a project management perspective though. A "technology-injection" project might be a simple project to run, but it is unlikely to generate strategic outcomes. So if you're targeting strategic outcomes, you need to be prepared for something more complex. Many processes and technology elements may have to come together to make a strategic contribution. But, we're not talking about transforming the organization overnight through a single all-included project. Such an attempt would turn out to be a disaster.
What would be a good approach? Ask a basic question: what should be the scope to ensure that a project can eventually generate targeted strategic outcomes? Holistic view enables this approach. Holistic view naturally (because it takes a broader business view) avoids negative implications on the business. You will apply questions relating to feasibility: Do we have the needed resources? Is this technically feasible? Quality answers to all these questions will also be inputs to split a big project and to prioritize the smaller projects. So, that's how a good holistic view avoids complicated "everything on it" projects.
Where to look
There is a growing awareness of the importance of a holistic view to tap such opportunities. Yet, there is resistance. Why?
Myth that the holistic approach is wrong: the agile approach has misled some leaders and practitioners to think that a holistic approach is wrong. Well, from digital success stories, it's clear that the agile approach in fact works only if you've already created an architecture that blends business innovation and technology elements. Only with this sequence will the pieces work as a single integrated whole.
Perceived difficulty, delays and costs: While the discovery phase could be short, the implementation phase will likely require significant resources. So, feasibility must be examined, but preferably after you've seen the big picture.
Lack of a discovery method to know where to look and how: we'll take a brief look at the discovery tasks.
You need a clearly-defined set of discovery tasks to find a reservoir.
Start with the proposed idea; the idea may involve working on a technology or process.
List the processes adjacent to that technology or process. Now you have what I call a "lead." Understand the lead.
Using proven business tools, choose processes that will form the reservoir.
Whether you are validating an idea for strategic fit or exploring to see if there's something to help achieve a part of the organization's strategy, it's important to start with a holistic view.
This article was first published at CIO.com, May 23 2018